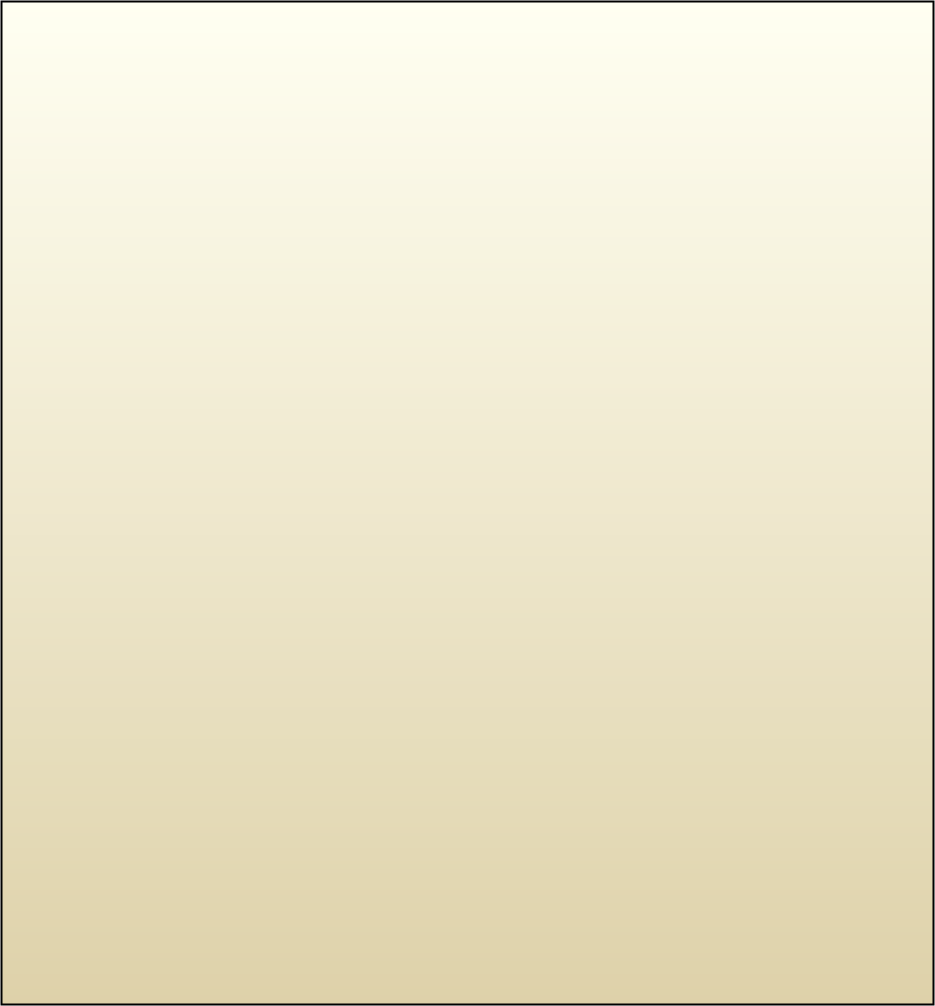 Raspberry Walnut Crumble Bars

Makes 24 bars | Hands-On Time: 30m| Total Time: 2hr 35m

Ingredients

nonstick cooking spray
1 3/4 cups all-purpose flour, leveled
1/2 teaspoon kosher salt
1/2 teaspoon ground cinnamon
1/4 teaspoon ground nutmeg
3/4 cup unsalted butter, room temperature
1 cup sugar
2 large egg yolks
1 teaspoon pure vanilla extract
2/3 cup raspberry jam
1 cup chopped walnuts

Directions

1.) Heat oven to 350° F. Spray an 8-inch square baking pan with the cooking spray. Line the pan with a piece of parchment, leaving an over-hang on two sides; spray the parchment with the cooking spray.

2.) In a medium bowl, whisk together the flour, salt, cinnamon, and nutmeg.

3.)Using an electric mixer, beat the butter and sugar on medium-high speed until fluffy, 2 to 3 minutes. Beat in the egg yolks and vanilla. Reduce speed to low and gradually add the flour mixture, mixing until just combined (do not overmix).

4.) Transfer two-thirds of the dough to the prepared pan and press in evenly; spread the jam on top. Crumble the remaining dough over the jam and sprinkle with the walnuts. Bake until golden, 35 to 45 minutes. Cool completely in the pan.

5.) Holding both sides of the paper overhang, lift the cake out of the pan, transfer to a cutting board, and cut into 24 rectangles (6 rows by 4 rows). Store the bars in an airtight container at room temperature for up to 5 days.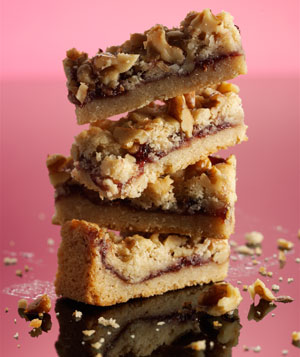 Sugar-Crusted Raspberry Muffins

Serves 12 | Hands-On Time: 15m| Total Time: 45m

Ingredients

2 cups all-purpose flour
3/4 cup sugar
2 teaspoons baking powder
1/4 teaspoon salt
1/2 cup unsalted butter, melted
3/4 cup whole milk
1 large egg
1/4 teaspoon vanilla extract
1 1/2 cups fresh raspberries

Directions

1.) Heat oven to 400° F. Line a 12-cup muffin tin with paper liners or coat it with cooking spray, vegetable oil, or butter.

2.) In a medium bowl, combine 1 3/4 cups of the flour, 1/2 cup of the sugar, the baking powder, and salt. Add the butter and combine. In a second bowl, whisk together the milk, egg, and vanilla. Gradually add the milk mixture to the flour mixture and stir until just combined; the batter will be lumpy. Toss the berries with the remaining flour in a bowl. Gently fold the berry mixture into the batter.

3.) Fill each muffin cup 3/4 full. Sprinkle the batter with the remaining sugar. Bake for 17 to 20 minutes or until a toothpick inserted into the center of a muffin comes out clean. Transfer pan to a wire rack to cool for 10 minutes. Serve warm.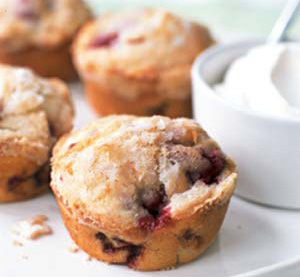 Raspberry Sorbet

Serves 6 | Hands-On Time: 20m| Total Time: 24h

Ingredients

2 cups sugar
2 cups water
2 quarts raspberries, hulled and sliced
1/4 cup fresh lime juice
1/2 cup white corn syrup

Directions

1.) Bring the sugar and 2 cups water to a boil in a medium saucepan over medium-high heat. Reduce the heat and allow the mixture to simmer, without stirring, until the sugar dissolves, about 3 minutes. Set aside to cool completely.

2.) Place the raspberries and lime juice in a food processor and puree. Press the raspberry puree through a strainer to remove the seeds. When the sugar syrup has cooled completely, combine with the raspberry puree. Add the corn syrup and stir well.

3.) Pour the mixture into an ice cream maker and freeze according to manufacturer's instructions. Sorbet is particularly soft after churning but firms up after freezing.