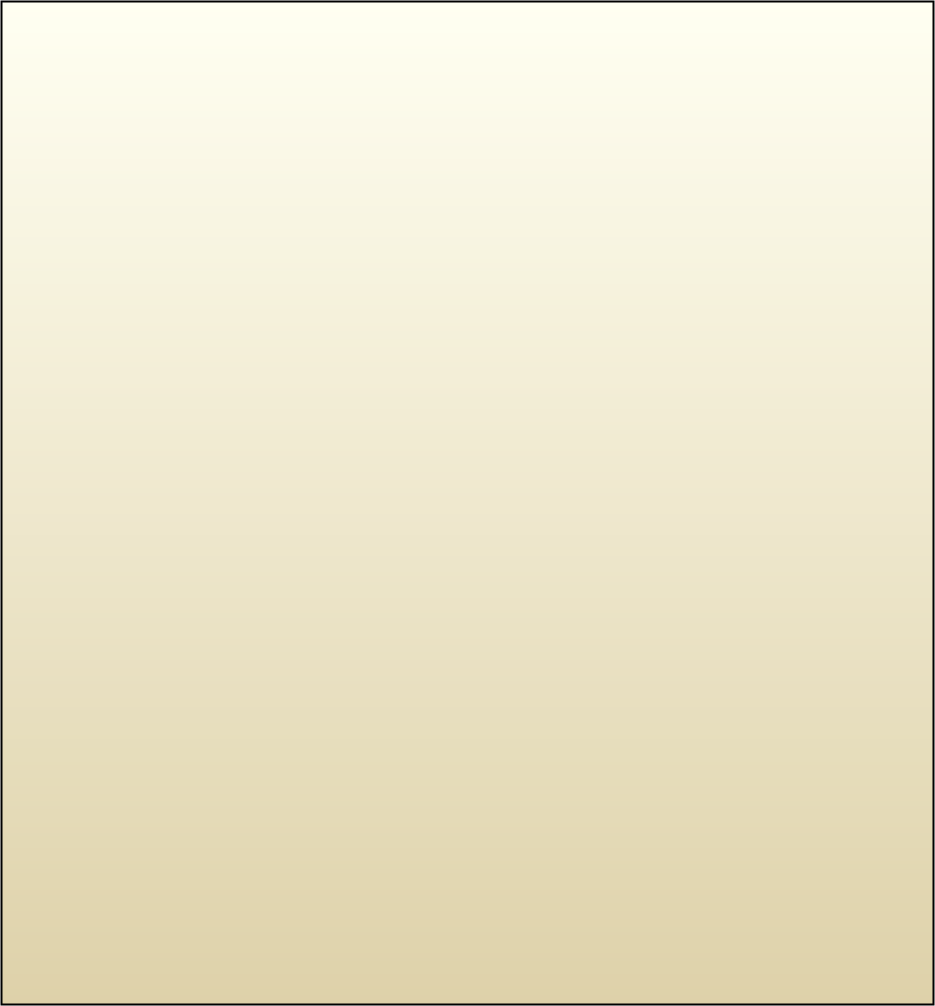 Paw Paw Cream Pie

Serves 8 | Hands-On Time: 15m | Total Time: 30m

Ingredients

3/4 cup sugar
1/4 cup cornstarch
3 egg yolks, slightly beaten
1 cup milk
1 cup light cream
1 cup pureed paw paw pulp
3 egg whites
3 tablespoon sugar
pinch of salt
1 baked 9-inch pastry shell

Directions

1.) Combine sugar and cornstarch. Add the beaten egg yolks, milk, and cream. Mix well and add paw paw pulp.

2.) Cook and stir constantly over low heat until thickened. Cool.

3.) Make a meringue by beating the egg whites stiff with 3 tablespoons of sugar and a pinch of salt.

4.) Pour custard into a baked pastry shell and cover with meringue. Bake in oven at 350°F for 12 minutes or until meringue is browned.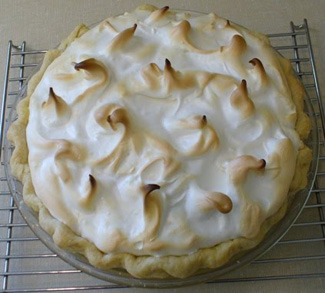 Paw Paw and Black Walnut Cookie

Makes about 16 cookies | Hands-On Time: 10m | Total Time: 25m

Ingredients

3/4 cup pureed paw paw pulp
1 cup all-purpose flour
1/2 teaspoon baking powder
1/4 cup butter
1/2 cup brown sugar
1 egg
1/2 cup black walnuts

Directions

1.) Preheat the oven to 350°F and
grease one large cookie sheet.

2.) Peel and seed fresh paw paws and process in a food processor until fine. Sift together the flour and baking powder, and set aside.

3.) Cream the butter and sugar. Add the egg. Add the flour mixture and then add the pawpaw pulp.

4.) Chop half the nuts (reserve 16 or so pieces) and blend them in. Drop by teaspoonfuls onto the prepared cookie sheet and press a piece of black walnut onto the top of each cookie. Bake 12 minutes or until brown across the top.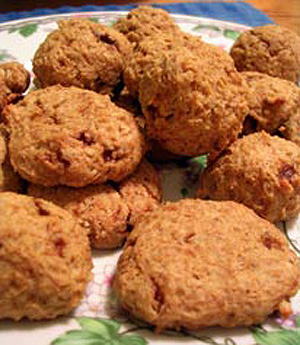 Paw Paw Bread

Makes 1 loaf | Hands-On Time: 15m | Total Time: 1 hr 15m

Ingredients

1 cup sugar
2 eggs
1/2 cup butter (room temperature)
1 teaspoon vanilla
1/2 cup sour cream
1 1/2 cups flour
1 teaspoon baking soda
1/2 teaspoon salt
1 cup paw paw (ripe and mashed)
1/2 cup walnuts (chopped)

Directions

1.) Grease a large loaf pan and preheat oven to 350°F.

2.) Cream butter,sugar,eggs and vanilla with electric mixer.

3.) Add dry ingredients to creamed mixture.

4.) Stir in mashed paw paw and walnuts. Mix until just blended. Do not over mix.

5.) Pour batter in greased loaf pan and bake at 350°F for 1 hour or until knife comes out clean.